Beauty Tips for Black Woman to Keep Looking Gorgeous
Whether we want to admit it or not, society places a lot of pressure on black women to maintain an appearance that is considered "gorgeous." This can be difficult, especially when you consider the discrimination and hair care issues that black women often face. However, with a few simple tips, you can keep looking your best and feel confident in your skin. Check out these beauty tips for black women!
Beauty tips for black woman: insider secrets to looking flawless
There are many tips out there on how to keep your skin looking gorgeous, but what about specific tips for black women? Here are a few things to keep in mind if you want to maintain a beautiful complexion:
Exfoliate regularly. Black women tend to have thicker, more resilient skin, which can make exfoliating a bit tricky. You don't want to overdo it and end up with irritated skin, but you also don't want to skip this important step altogether. A good rule of thumb is to exfoliate about once a week, using gentle circular motions.
Be extra careful in the sun. While everyone should take care to avoid too much sun exposure, it's especially important for black women. That's because our skin is more susceptible to damage from UV rays. So, be sure to slather on the SPF 30 or higher sunscreen before heading outdoors.
Don't forget your lips. The skin on our lips is thinner and more delicate than the skin on the rest of our face, so it's important to give them some extra TLC. Be sure to use a lip balm or Chapstick with SPF 15 or higher to protect your pout from the sun's harmful rays.
Keep your skin hydrated. Drinking plenty of water and using a good quality moisturizer are key for all skin types, but especially for black women. That's because our skin is often dry and prone to dehydration.
Get regular facials. Facials aren't just a luxury – they're actually good for your skin! They help to remove impurities, dead skin cells, and excess oil, leaving your complexion looking refreshed and radiant.
By following these simple tips, you can help keep your skin looking gorgeous for years to come.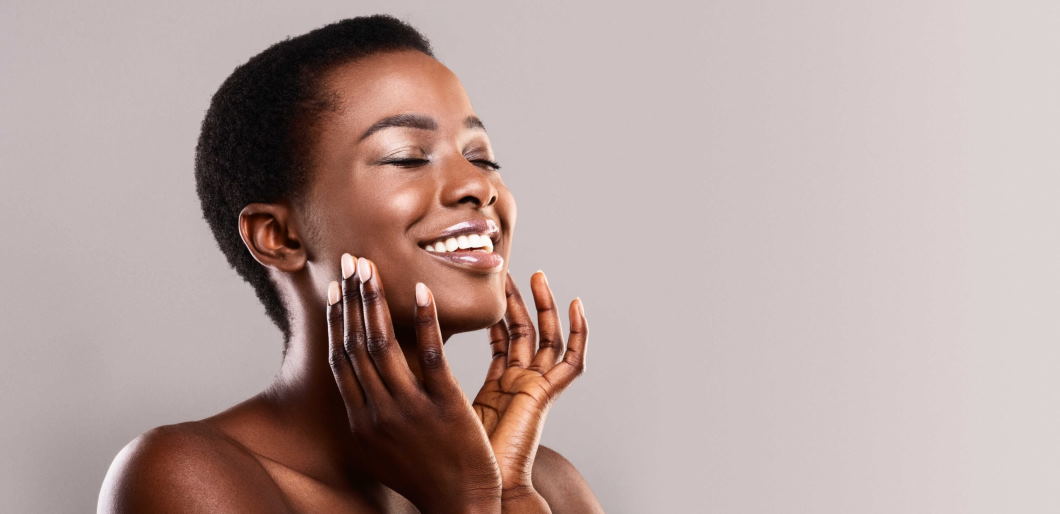 Cosmetic tips for African American women
If you're like most African American women, you want to look your best at all times. Unfortunately, finding the right cosmetics can be a challenge. Here are a few tips to help you find the perfect products for your unique skin tone and features:
Choose the right foundation.
When it comes to foundation, it's important to find one that matches your skin tone as closely as possible. If you have trouble finding a good match, ask a makeup artist or beauty consultant for help. Once you've found the perfect shade, be sure to test it out in different lighting conditions to make sure it looks natural.
Experiment with different lip colors.
Though many African American women tend to gravitate towards nude or pink lip colors, don't be afraid to experiment with other shades. Bright reds, berries, and even oranges can look beautiful on darker skin tones. The key is to find a color that compliments your overall complexion.
Consider using bronzer.
If you want to add a bit of color and definition to your face, consider using bronzer. When applied correctly, bronzer can give your skin a healthy, sun-kissed glow. Be sure to choose a shade that's not too dark or light for your skin tone and always use a brush to apply it in order to avoid any streaks.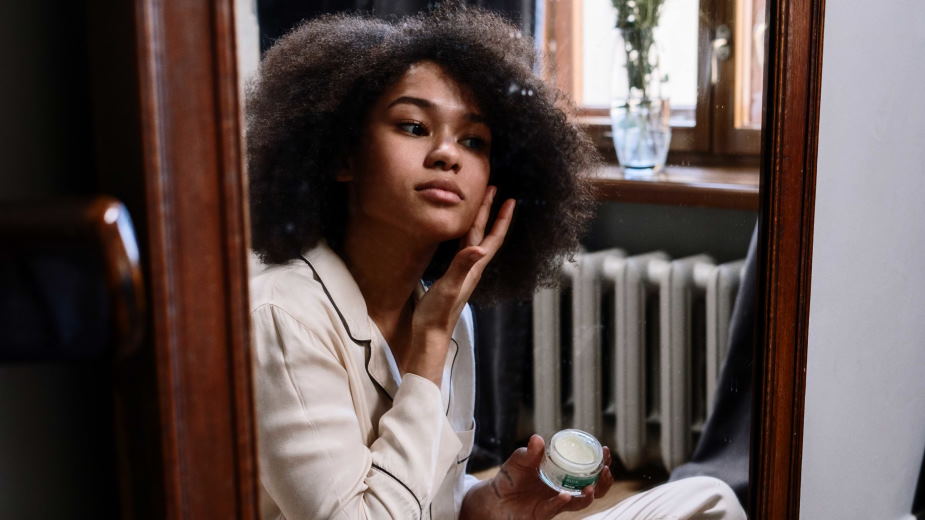 Go easy on the eye makeup.
When it comes to eye makeup, less is usually more. A simple swipe of mascara and a touch of eyeliner can go a long way. If you're going for a more dramatic look, consider using false eyelashes or opting for neutral eyeshadows instead of bold colors.
Don't forget about skincare.
In addition to choosing the right cosmetics, it's also important to take care of your skin. Be sure to wash your face every day and use a moisturizer that's appropriate for your skin type. If you have any concerns about skin issues such as acne, consult with a dermatologist or esthetician.
By following these tips, you can ensure that you'll always look your best. With a little effort, you can find the perfect cosmetics for your unique skin tone and features.